Associates
Our financial representatives are the face of our organization. They not only represent Northwestern Mutual, but they also represent the best interests of their clients. We are proud of their accomplishments, share in their enthusiasm and drive, and help motivate them to achieve the highest level of excellence.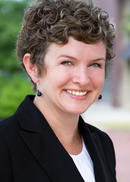 Managing Director
tracy.shackelford@nm.com
Tracy Shackelford believes in living life to the fullest and hopes to pass along to her children a love of connecting with people, the importance of being helpful, living for your purpose in life AND the joys that come from being a great saver!  She was raised on the Chesapeake Bay in Virginia and graduated in 1989 from the University of Virginia.  She worked in Atlanta, GA where she met her Dutch husband and then moved to a small village outside of Amsterdam, the Netherlands for many years.  In 2004, the family moved to Williamsburg, VA to be closer to her family.
Her family are big UVA sports fans and they enjoy watching most sports if the Wahoos are playing.  They are also ardent Dutch soccer fans, gathering the local Dutch fans together every 4 years for the World Cup. 
Supporting our community is critical to Tracy.  She is a founding member of Impact 100 Virginia Peninsula, is VP of the local University of Virginia alumni club, serves on the board of Hampton Roads Academy and is on the board of Hospice House and Support Care.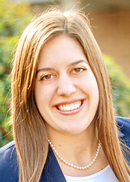 Financial Advisor
stephanie.e.baker@nm.com
As a resident of Williamsburg - her hometown - the wellbeing of her community is close to Stephanie's heart. She attends King of Glory Lutheran Church in Williamsburg and loves having her family and friends close. She frequents UVa Club of the Peninsula events and supports Virginia athletics and the ACC.
Stephanie also lives to experience new things. Some of her passions include travel, aviation, art, and exercise (specifically Crossfit, basketball, and yoga). Most recently, she visited Norway.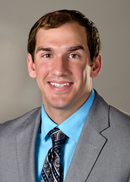 Financial Advisor
gene.efird@nm.com
My Networks:
Gene currently serves as Growth & Development Director looking to expand his team while continuing to lead as an advisor. Gene joined Northwestern Mutual in 2013. He graduated from Guilford College in May 2012 with a Bachelor's of Science in Exercise, Sports Science, and Health Science with a minor in Psychology.  Gene and his wife currently live in Poquoson.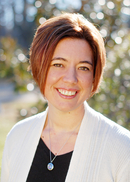 Tracy Cantara
Associate Financial Representative
tracy.cantara@nm.com
Tracy Cantara joined Stephanie Baker's team at Northwestern Mutual with 20 years of customer service and management experience. She earned her BA in English/Literature from Chestnut Hill College. She also enjoys hiking trips with her husband, Steve and their dog, Sadie.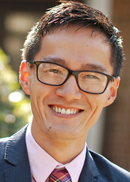 Financial Representative
wyatt.harris@nm.com
My Networks:
Wyatt completed his undergraduate studies at the University of Oregon in 2012 with a degree in International Business and Chinese. Wyatt then moved to Williamsburg to be with his fiancé. He has worked in the financial services industry for four years, and recently earned his MBA from Saint Leo University. Wyatt is passionate about his role as a financial representaive because he believes helping clients is very rewarding for both parties. His expertise includes helping clients leverage assets and help minimize exposure to risk. He is an active member in both the Rotary Club and BNI.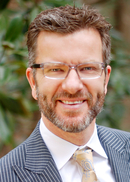 Wealth Management Advisor
harold.philipsen@nm.com
Harold Philipsen grew up in a small village in the south of the Netherlands.  His hard-working parents stressed the importance of financial security from the time Harold and his brother were young.  From the ages of 14 to 17, Harold woke up every day at 5:15 a.m. to get on his bike and deliver papers before biking to school.  He worked throughout college and has been working ever since. 
Living in Williamsburg, Virginia with his wife Tracy, their two sons Bas & Finn and various animals, Harold manages to find time to play games with his family, bike, enjoy the Chesapeake Bay and introduce Dutch visitors to the beauty of Virginia. His greatest passion is travelling with his family. Some of his favorite pastimes are studying, his work-outs and relentless dedication to self-improvement. Harold cherishes time with friends, old and new.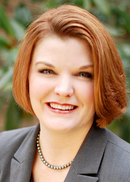 Crystal Diane Zanca
Associate Financial Representative
crystal.zanca@nm.com
Crystal Zanca joined Harold and Tracy's team as an Associate Financial Representative in 2014. She has background in retail sales and runs a photography business. She is a native of Williamsburg, where she lives with her husband and children.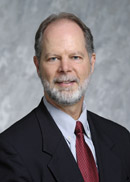 Financial Advisor
paul.roa@nm.com
My Networks:
Paul has been a Financial Representative serving business owners and families for Northwestern Mutual since 1976. Paul's area of expertise includes estate analysis, business succession, and charitable giving. His personal mission is to help customers protect and provide for those people you care about the most. Paul strives to build relationships based on trust and integrity to help develop lasting relationships.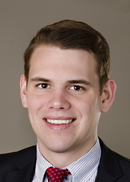 Robert Upchurch Kohn
Director of Planning
robert.kohn@nm.com
Rob Kohn joined Northwestern Mutual in 2014 as an intern in Virginia Beach while a student at Old Dominion University.  He then moved to Richmond to work in, and later lead, the Investment Planning Division.
In 2018, he joined the team of Tracy Shackelford and Harold Philipsen as Director of Planning.  In this role, Rob is closely involved in every financial plan's development and oversight and service of their investment clients.
Rob and his wife live in Richmond with their rescue dog.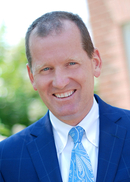 Wealth Management Advisor
don.b.brown@nm.com
Don has been representing Northwestern Mutual since 1988. He received his Bachelor's degree in Business from Christopher Newport University. Don strongly believes that he must get to know his clients before he can speak intelligently about the services that are most appropriate. Likewise, Don feels that his clients need to get to know him before they can feel comfortable sharing their goals and dreams with him.
As a Wealth Management Advisor, Don's mission is to help identify client's current financial picture with the client's future financial goals. Don is married and lives in Williamsburg.
Lauren Marrs
Assistant
lauren.marrs@nm.com
Lauren is an exciting addition to Don's team. She is a native New Yorker, but considers herself a Williamsburg adoptee as she has called it home since 2012. She hails from a long line of Military service members, and her husband is currently serving in the United States Navy. She is a Mom of two daughters, as well as a fitness enthusiast.  Gym time begins at 0500 every day for Lauren.  In her free time, when she isn't working out or being a busy Mom, she also enjoys traveling, cooking, hiking, home decorating and refinishing furniture.  Lauren looks forward to interacting with each of Don's clients as the opportunity arises.